I love anything that has to do with brunch, and while being pregnant I have been discovering some really good places where to get some really good eggs around town.
Plus – the weekend is ahead of us, and what better reason to get out about town and get some brunch?
This place is famous for their scrambled eggs, and is most definitely worth the wait – people are often queuing around the corner to get in and enjoy their eggs and anything else on the menu.
Granger & Co. is (among others) located in a really cosy neighbourhood only a ten-minute walk from Notting Hill Gate station.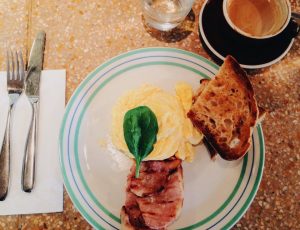 In London's East End you will find Cream. This place has never disappointed me, and besides really (really!) good eggs, their sandwiches, juices, ginger shots, coffee, brownies and anything else is definitely worth a visit (and the trip if you live in the opposite end of London like me).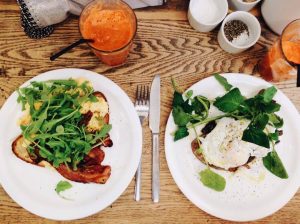 In a small alley at Portobello Road in Notting Hill you will find Farm Girl. Their omelette (even only with bread) is really tasty. However, most people come for their very Instagram-worthy lattes in all kinds of colours.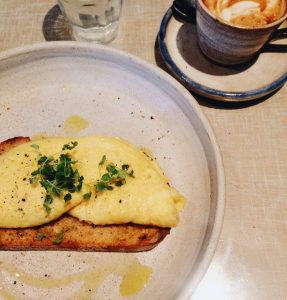 Manuka Kitchen is located in Fulham, and is a real treat whether you are in for their poached eggs, French toast or something third.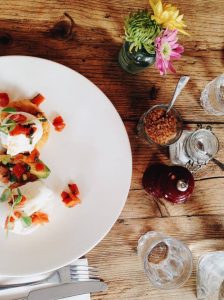 Right behind the rush of Oxford Street, you will find Daisy Green. Their avocado on charcoal bread with poached egg is not only beautiful, but also tasting really (really) good. I will definitely come back here, to explore the rest of the menu.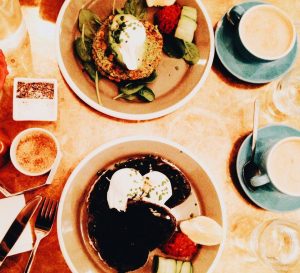 On my to-eat-list you will find The Chiltern Firehouse, The Duck & Waffle, Eggbreak, 26 Grains, Cafe Miami and The Good Life. I will get back to you on those…
Do you know any other places where to get the best eggs or brunch in general? Please share your good advice in the comments below or on Instagram.
Love P