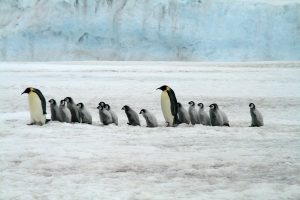 I've recently experienced that having a baby, means a lot of buying, washing, wiping, cleaning and anything in between. Putting mother earth into the baby equation may seem hard, but there are some easy ways, which are not only good for the future of the world we inhabit, but also our baby's skin and even our bank accounts…
Before reading any further, please note that I am no expert on the field, so anything you'll read here is probably pretty common-mummy-knowledge, and should therefore be seen as inspirational, rather than a huge discovery. Also, I am no saint, but I would like to think that I (as much as possible) am doing what I can to contribute to a greener future.
Second-hand baby shopping
Re-using and second-hand shopping/selling is not only good for the environment, but also your wallet. As well as finding a unique item is just as fun, as when your favourite song is played on the radio (Celine Dion – yes please!!).
While I was pregnant, I spent tons of time searching Fara Kids for great bargains (finding an item from Petit Bateau or Ralph Lauren at less than a fourth of the retail price is fun!). However, having a baby on my arm, I no longer run around London searching for great bargains. Instead I use Reshopper. Reshopper is an app (free!), which allows me to find those great bargains from my sofa or even during night feedings, as well as I can sell the things that little A no longer fits. Additionally, I get to meet local parents, when buying or selling things – sometimes it can be nice to see a familiar tired-parent-face and have a quick chat in the midst of nappy changing, feeding and entertaining a little rascal.
Eco-friendly nappy changing and happy skin
Baby means an unbelievable number of nappies. Baby also means concerns about baby's skin, whether it being bathing time, nappy rash, dry skin and so on. Personally, I am a big fan of using 'clean products' – meaning products which are not full of chemicals – which is both good for Alexander and myself (I would not use anything for my baby, which I wouldn't use for myself).
I quickly discovered Kit and Kin, which are nappies, wipes and skincare, which are not only good for baby's skin, but also concerned about mother earth. The company purchases one acre of rain forest every time 10 nappy subscriptions have been sold, plus their nappies are degrading in 3 to 6 years, instead of up to 500 years. Hence not only ensuring the best start for baby's skin, but also the future world our children will live in.
I've already mentioned the Mommy and Me-balm from Rudolph Care in a previous post – but will do it again, as the balm is both good for baby and mummy's skin, as well as the environment.
Ethical clothing brands
I often feel that ethical and organic clothing brands are more expensive than other brands, which makes it easy to choose a cheaper and non-sustainable brand – also making more sense considering the growth curve of a little one (and our bank accounts!). However, what I've done is to buy some things a bit bigger than little A's actual size – he looks adorable in an over-sized cardi, with the sleeves rolled up. Plus it is not too tight on him. That way it is not a waste of money to invest in a sustainable brand, which is good quality, considers mother earth and is produced with your baby's skin in mind.
One of the (many) brands that I really like are Selana and Disana. The prices are reasonable, the quality is good and the clothing is adorable. Another brand is Mini Rodini – I am in love with the colours and patterns.
…And when you're done using your clothes, put it on Reshopper – you might even find something similar in a larger size on the app (win-win!).
Being on the topic of ethical clothing brands, Vigga has to be mentioned. Vigga is a Danish company with a simple, yet pioneering concept; you rent baby clothes, and when your baby doesn't fit it anymore you return it. This way, you won't be getting loads of barely used, too small children's clothes. On top of that, all of the clothing is ecological designer clothes.
Cleaning and washing
Eco-friendly soap is a good way of easily taking care of mother earth and our skin every day.
Brands such as Ecover and Neutral covers everything from household products to hair and skin care.
Apart from the above, there are a thousand more ways to act sustainable, such as using reusable shopping bags/containers/bottles, turning off electricity when not using it, washing at 30 degrees Celsius, hang drying clothes and so on.
On that note, I would like to add that I love my perfumes, often forget my shopping bag at home, like to have cosy lights turned on at home and so on. However, I do believe that acting in a considerate way and thinking (even a little) sustainability into our everyday lives, will have an impact on ensuring a healthier mother earth for our children and the future generations.
Please share any good advice below – sharing is (also) caring.
Love P